Frankfurt, Germany – IMEX Frankfurt, the largest trade show of its kind in Europe, is gearing up for its highly anticipated 2023 edition. As the premier event for the global meetings, events, and incentive travel industry, IMEX Frankfurt serves as a pivotal platform where thousands of professionals come together to connect, collaborate, and shape the future of the industry.
Scheduled to take place in Frankfurt, Germany, IMEX Frankfurt 2023 is poised to attract over 3,000 global meeting planners and more than 2,500 suppliers from across the globe. These industry professionals will converge at the exhibition to forge powerful working relationships, exchange innovative ideas, and curate exceptional events, meetings, and experiences.
IMEX Frankfurt has established itself as a hub for industry professionals to explore the latest developments, trends, and opportunities. Exhibitors encompass a diverse range of sectors, including national and regional convention bureaux, hotel groups, venues, airlines, cruise lines, technology providers, and event management specialists. This comprehensive representation ensures that attendees have access to a wide array of products and services that cater to their specific needs and preferences.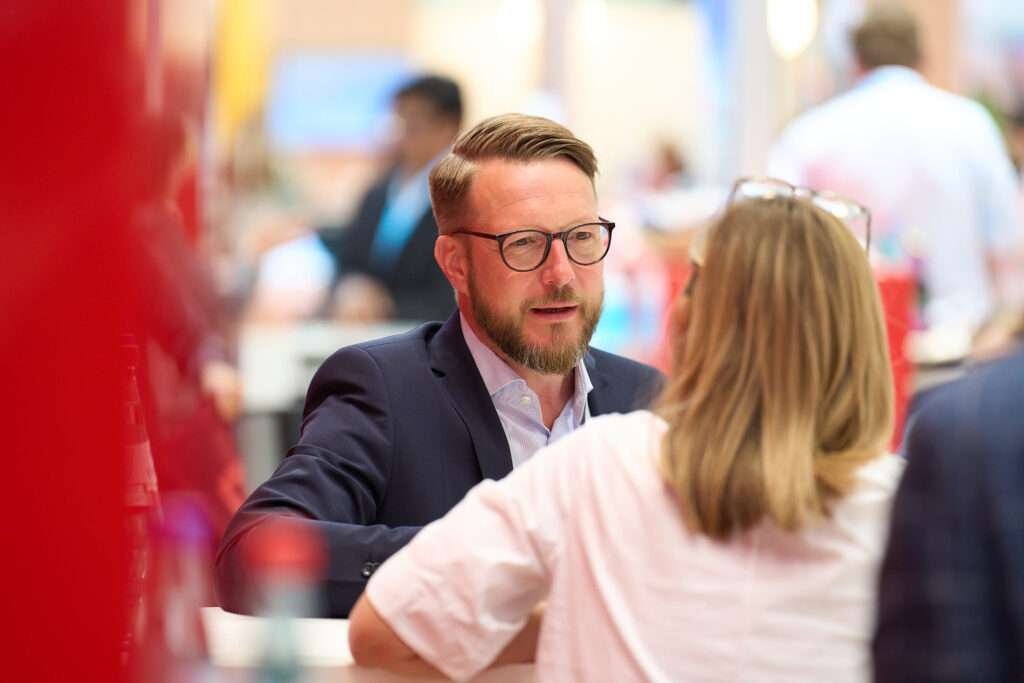 One of the key highlights of IMEX Frankfurt is its unique hosted buyer program. This exclusive initiative offers qualified participants the opportunity to join the program and enjoy a range of benefits, including free and flexible flights, complimentary accommodations, and VIP treatment. The hosted buyer program is designed to facilitate meaningful connections between buyers and suppliers, fostering a conducive environment for productive business interactions.
In addition to the exhibition, IMEX Frankfurt boasts a robust and diverse education program. The program features over 150 in-depth seminars, practical workshops, and specialist forums, providing attendees with valuable insights, inspiration, and innovation. Expert speakers will share their knowledge and expertise on a wide range of topics, including event technology and marketing, trends and research, sustainability, best business practices, and experience design.
IMEX Frankfurt goes beyond the traditional trade show experience by offering numerous opportunities for networking and engagement. From networking events on the show floor to exclusive gatherings around the city, attendees have the chance to connect with industry peers, share experiences, and build lasting relationships. Events such as the IMEXrun, Gala Dinner, SITE Nite, and Association Social provide a vibrant platform for forging connections and expanding professional networks.
As the statistics from previous editions demonstrate, IMEX Frankfurt is a must-attend event for industry professionals. In 2022, the show attracted over 9,300 participants and facilitated more than 42,000 pre-scheduled appointments. The hosted buyer program alone brought together 2,268 buyers from 76 countries, representing a significant buying power. Visitor buyers from 58 countries also explored the offerings of 608 exhibitors, further highlighting the event's global reach and impact.
Beyond its scale and scope, IMEX Frankfurt is committed to fostering a sense of community and addressing important industry topics. Each year, the event focuses on a specific theme, and for 2023, the talking point is "Human Nature." This theme aims to celebrate and explore the essence of what it means to be human and how it influences the business events industry.
As an event of such magnitude, IMEX Frankfurt plays a crucial role in advancing the global meetings industry. By providing a platform for education, innovation, and networking, IMEX Frankfurt contributes to the growth and success of the business events community.
For those interested in attending IMEX Frankfurt 2023 or learning more about the event, visit the official website for comprehensive information and registration details. Prepare to immerse yourself in a world of opportunities, connections, and inspiration at IMEX Frankfurt 2023, where the global business events community comes together to shape the future of the industry.
By Jungchan Lee/Korea Travel News