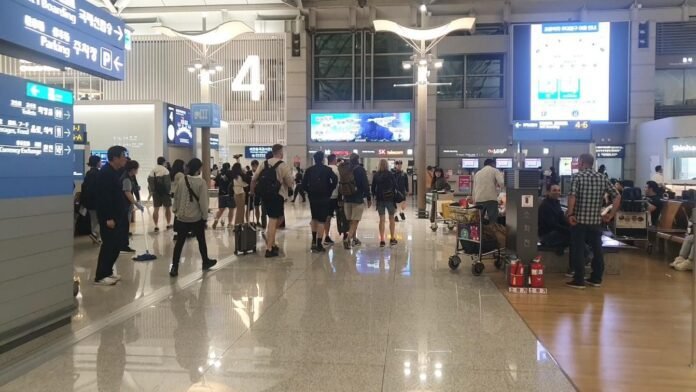 HanaTour Witnesses Astounding 1,249% Surge in May, Garnering 92,000 Inquiries and Foreseeing Travel Market Recovery
HanaTour, a leading travel company, has experienced an extraordinary surge in overseas travel demand, with an unprecedented 1,249% increase in May. The company remains at the forefront of BSP airline ticket sales and anticipates a robust recovery in the travel market.
Surge in Overseas Travel Demand and Outbound Tourists:
In May, HanaTour received a staggering 92,000 inquiries for overseas travel packages, showcasing an astounding growth of more than 1,249% compared to the same period last year. The total number of outbound tourists with HanaTour in May, including packages and airfare, reached approximately 190,000, reflecting a remarkable 868% expansion from the previous year.
Preferred Destinations and Regional Trends:
The preference for destinations among travelers clearly leaned towards Southeast Asia (43%), followed by Japan (30%), Europe (14%), and the South Pacific (6%), all renowned for their popularity as traditional summer vacation spots. This trend highlights the concentration of bookings in Southeast Asia, as well as the geographic proximity of Japan.
Projections for the Future and Normalization of Travel:
According to pre-booking analysis, it is expected that Europe (22.8%) will hold the largest share in the third quarter (July to September), followed by Southeast Asia (18.6%), Japan (15.3%), and China (9.6%). Notably, September bookings demonstrate a significant 30% share for Europe, as the Chuseok holiday period witnessed a concentration of reservations for European destinations. The projected increase in bookings for Europe and China during the third quarter indicates a more balanced distribution of travel demand and signifies the ongoing normalization of overseas travel.
Maintaining Leadership in BSP Airline Ticket Sales:
HanaTour continues to maintain its position as the industry leader with the highest BSP airline ticket sales, a distinction it has held for an impressive 25 consecutive years until last year. From January to May this year, HanaTour recorded a cumulative total of KRW 485.6 billion, securing its top spot during the same period. In May alone, BSP sales amounted to KRW 105.6 billion, further solidifying its position as the leading company in the travel industry.
Outlook for the Future:
A representative from HanaTour expressed optimism, stating, "The upward trend in overseas travel and airline ticket reservations continues, and BSP sales are growing in tandem. We anticipate a significant acceleration towards the normalization of the travel market with the upcoming summer vacation." This positive outlook highlights the potential benefits of a revitalized travel industry, including economic growth and increased employment opportunities.
BY Intae Jung/Korea Travel News