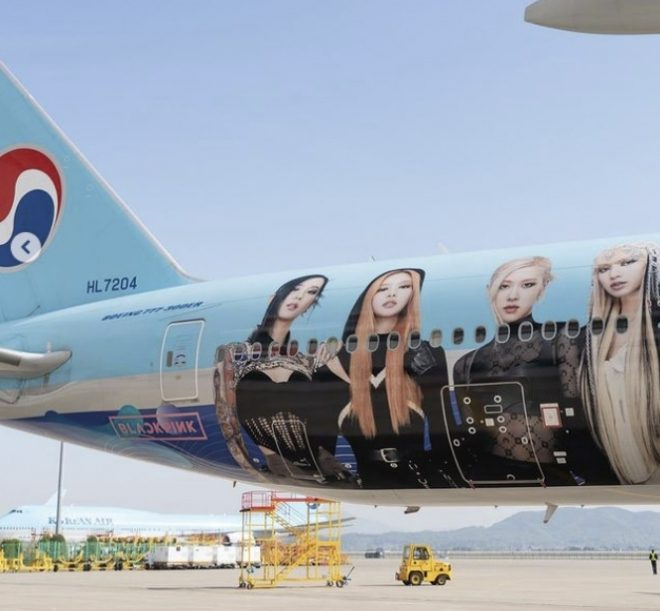 Korean Air has unveiled the interior of BLACKPINK's exclusive jet, showcasing personalized items, luxurious spaces, and a dedicated service team providing gourmet meals.
Korean Air recently treated fans to an inside look at the jet exclusively used by the popular group BLACKPINK. Taking to their official Instagram account on the 1st of the month, Korean Air shared a post with the caption, "The plane everyone is curious about. The rumored exclusive jet favored by A-list celebrities." Accompanying the caption were photos revealing the interior of the aircraft used by BLACKPINK, a group under the management of YG Entertainment.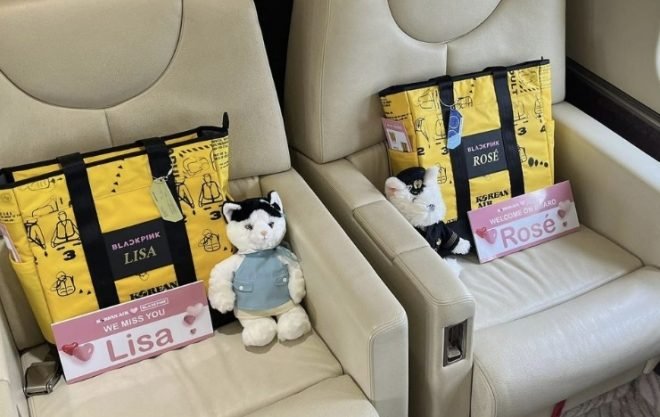 The shared photos showcased yellow bags and dolls with each BLACKPINK member's name adorning the seats. The jet boasts not only comfortable sofas but also bedrooms and shower facilities. Additionally, a dedicated service team assists with seamless immigration procedures through a separate passage, while on-board passengers can indulge in hotel-grade meals prepared with premium ingredients.
Typically, exclusive jets are utilized by top executives, CEOs of large corporations, VIP clients, and celebrities when traveling abroad. Currently, Korean Air is the sole carrier in South Korea operating exclusive jet services. Their prominent clientele includes YG Entertainment and Samsung Group. In 2015, Samsung entrusted Korean Air with three exclusive jets and six dedicated helicopters. Other major domestic corporations that possess exclusive jets are SK Group, Hyundai Motor Group, and LG Group.
Korean Air operates an annual membership program for their exclusive jets, with a price tag of approximately 700 million KRW. The membership grants 30 hours of usage, and once those hours are exhausted, members have the option to renew their membership by paying the fee again. With membership, the hourly rates stand at around 4.8 million KRW for domestic flights and 2.9 million KRW for international flights, in addition to the membership fee. So, what would it cost to travel internationally using this exclusive jet? Approximately 844 million KRW for 30 hours, translating to roughly 28 million KRW per hour. While it may seem substantial, for large corporations and renowned celebrities, it is a justifiable expenditure for the convenience and privacy it affords during travel.
Earlier this year, Korean Air forged a business partnership with YG Entertainment and became the official sponsor airline for BLACKPINK's world tour. Moreover, at the 2030 Busan International Expo special aircraft presentation event, Korean Air unveiled an aircraft adorned with BLACKPINK-themed visuals. Through these initiatives, Korean Air aims to strengthen its collaboration with BLACKPINK and emphasize their exclusive jet service, which caters to the unique needs of esteemed artists.
By Jungchan Lee/Korea Travel News