In the wake of unforeseen circumstances surrounding COVID-19, many couples have had to postpone their long-awaited honeymoons, leaving them longing for a blend of relaxation and romance. If you find yourself yearning for an enchanting getaway, we invite you to embark on a journey to Crimson Resort and Spa Boracay, a sanctuary where tranquility intertwines with amorous adventures. Nestled just minutes away from the vibrant shores of White Beach in Boracay, this exquisite resort promises an idyllic oasis adorned with the hallmark of unparalleled 5-star service.
Luxurious Escape at Crimson Resort and Spa Boracay:
Prepare to immerse yourselves in luxury as you step into the world of Crimson Resort and Spa Boracay. Begin your extraordinary experience by setting sail on a private yacht, allowing the gentle sea breeze to caress your senses. As you arrive at the resort's private beach, you'll be greeted by the breathtaking beauty that surrounds you. Crystal-clear waters and pristine white sands create a picture-perfect backdrop for an unforgettable honeymoon or romantic getaway.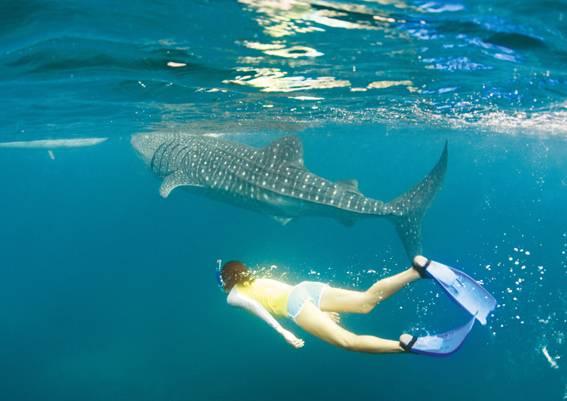 Indulge in Experiences and Activities:
At Crimson Resort and Spa Boracay, an array of exceptional experiences awaits. Dive into a world of vibrant marine life as you snorkel in the stunning coral reefs. Glide across the azure waters in a kayak, hand in hand with your loved one, or embark on a paddleboarding adventure, exploring hidden coves and secret lagoons. For those seeking tranquility, find solace in the serene infinity pool, offering panoramic vistas of the resplendent emerald-colored Philippine Sea.
Culinary Delights and Unforgettable Dining Experiences:
Savor the artistry of culinary excellence at Crimson Resort and Spa Boracay. Indulge in a gastronomic journey filled with delectable delights crafted by master chefs. From sumptuous seafood to tantalizing international cuisines, each dish is a testament to the resort's commitment to culinary excellence. Choose from a variety of dining settings, including beachfront restaurants, intimate private dining options, and romantic sunset dinners by the shore.
Rediscover Boracay's Charms:
Even if you have previously experienced the charms of Boracay, our specially curated travel package for Crimson Resort and Spa Boracay promises an entirely novel encounter, transcending your previous sojourns. Immerse yourselves in the vibrant local culture, explore the island's natural wonders, or simply unwind and enjoy each other's company in the serene ambiance of this tropical paradise.
Book Your Journey of Rediscovery:
Are you ready to embark on a journey that will reignite your passion and create everlasting memories? Mode Tour presents the perfect opportunity to rediscover romance at Crimson Resort and Spa Boracay. Unveil paradise and cherish precious moments together.
[Source:Philippine Department of Tourism]