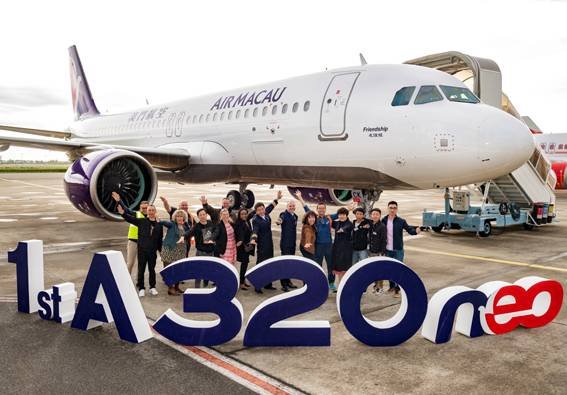 Air Macau will commence daily flights between Incheon and Macau from July onwards, increasing the frequency from six flights per week to daily service by adding an extra flight on Tuesdays.
Starting in July, Air Macau will operate daily flights on the Incheon-Macau route. Currently, they offer six flights per week, but with the addition of flights on Tuesdays, passengers can enjoy daily service.
The flight schedule for the Incheon-Macau (NX821) route is as follows: Departure from Incheon at 14:15, arrival in Macau at 17:15 (local time). The Macau-Incheon (NX822) route departs at 08:35 and arrives in Incheon at 13:15.
As the sole full-service carrier (FSC) among the airlines operating in Macau, Air Macau has announced a range of additional benefits for passengers. Recently, they have also increased the complimentary baggage allowance. Business class passengers now enjoy an allowance of up to 40kg, including an additional 10kg. Joyful Economy Class and Economy Class passengers have an increased allowance of up to 30kg and 25kg respectively, with an additional 5kg.
Furthermore, Air Macau has enhanced the boarding pass promotions, offering various perks such as food and beverage options, cultural experiences, and additional services in Macau. Taking advantage of these benefits will enhance the travel experience.
Air Macau also provides convenient and affordable connecting flights from Macau to various destinations in Southeast and Northeast Asia, as well as domestic destinations in China. Passengers can easily access destinations such as Vietnam (Da Nang/Hanoi), Thailand (Bangkok/Don Mueang), Taiwan (Taipei/Kaohsiung), and Singapore via Macau.
During a stopover in Macau, passengers can make use of the through baggage service, allowing them to retrieve their luggage at the final destination.
Recently, Air Macau has introduced special discounted fares. Round-trip fares start from KRW 383,500 to Vietnam (Da Nang/Hanoi), KRW 411,400 to Thailand (Bangkok/Don Mueang), and KRW 408,600/372,300 to Taiwan (Taipei/Kaohsiung). The newly launched Singapore route offers round-trip fares starting from KRW 439,300. Air Macau also mentioned that they are currently running a 1+1 promotion for round-trip tickets. Additionally, they will introduce special one-way fares starting from KRW 150,000 for customers who prefer one-way travel.
By Intae Jung/Korea Travel News