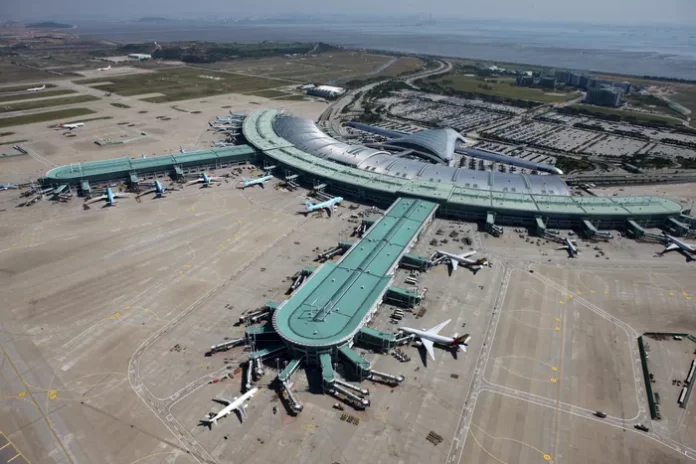 Anticipated Historic Peak in Aircraft Operations at Incheon Airport This Winter – Attention on Potential Airfare Reduction
This winter, it is projected that aircraft operations at Incheon Airport will reach an all-time high since its inception. The increase in available airline seats has sparked interest in whether airfares will undergo a reduction.
According to Incheon International Airport Corporation, the aggregated data of flight applications from airlines planning to operate at Incheon Airport during the upcoming winter season (October 2023 to March 2024) is estimated to reach an unprecedented 1,933,163 flights. This figure represents an 85% surge compared to the corresponding period last year (1,046,603 flights) and a notable 14.7% rise compared to the pre-COVID-19 era in 2018 (1,684,406 flights).
Among the various routes, those heading to Southeast Asia show the most substantial increase, with a staggering 16.5% surge from 2018, resulting in 51,364 flights. Following closely is China, with a 20.9% rise to 44,019 flights, Japan with an 11.6% increase to 38,315 flights, Northeast Asia with an 18.8% growth to 18,316 flights, and the Americas with an 11.2% climb to 15,550 flights.
Noteworthy airlines that have applied for new routes to be launched during the winter season at Incheon Airport include Mongolian Airways, Air Vistara from India, AirAsia from Malaysia, and Long Air from China. Additionally, Swiss Airlines, Saudi Arabian Airlines, and Starlux Airlines from Taiwan have expressed their intention to commence operations after 2024.
In an earlier event, Incheon International Airport Corporation participated in the International Air Transport Association (IATA) Slot Conference held at the Dublin Convention Center from the 13th to the 15th of this month. The purpose of the conference was to engage in discussions regarding flight schedules for the 2023 winter season.
As flight operations continue to expand, there is a heightened interest in the potential impact of increased seat availability on airfare reduction.
An official from Incheon International Airport Corporation expressed, "With an anticipated increase in the supply of airline seats, we expect a significant influence on reducing airfares."
Jungchan Lee/Korea Travel News