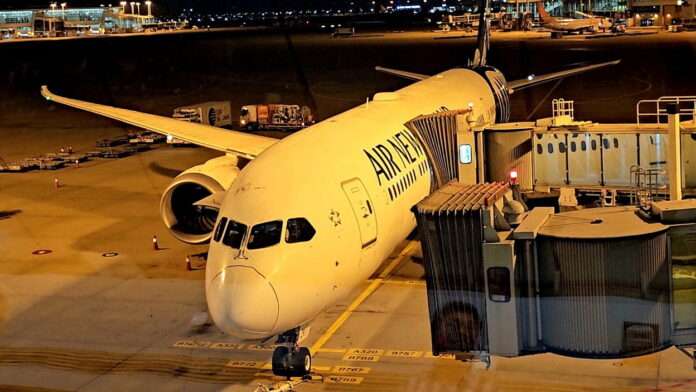 Seoul, May 19 (Travel & Leisure News, Reporter Ji-Hwan Jung) – The Ministry of Land, Infrastructure and Transport (Minister Hee-ryong Won) announced plans to review the achievements and future plans in various government tasks during a meeting with stakeholders in the aviation industry, including CIQ agencies (Customs, Immigration, Quarantine), Incheon International Airport Corporation, airlines, and ground handling companies. The meeting was held on May 19th (Friday) with the participation of Vice Minister Eo Myeong-so.
The visit aimed to evaluate the progress made in the government's "Aviation Recovery" initiative, which was launched to commemorate the first anniversary of the government's inauguration. Additionally, it provided an opportunity to emphasize thorough security checks to the security screening personnel working at the airport and to listen to the voices of on-site stakeholders, such as F&B outlets facing difficulties in recruiting staff.
When the government was launched, the number of international flights was only around 407 flights per week (April '22). However, since the early recovery plan for international flights was developed and implemented in June last year ('22.6), the number of international flights has increased by 642% over the past year.
Furthermore, the number of airport buses operating in Seoul and Gyeonggi Province has increased by 379% in the past year, and there are plans to continue expanding the service to ensure convenience for passengers during the upcoming summer peak season.
In preparation for the recovery of international flights, proactive recruitment efforts have been made to fill positions in areas such as pilots, cabin crew, security screening, and ground operations. As a result, it has been reported that 89% of the staff, compared to December '19, are currently working.
Particularly, to support the recruitment of ground handling staff at Incheon Airport who face challenging working conditions, the airport corporation and related companies have jointly provided up to KRW 1 million in recruitment support funds, with each party sharing 50% of the cost. Various support measures, including the expansion of late-night airport bus routes, have been prepared and are being implemented gradually.
In addition, in line with the "Domestic Consumption Activation Plan" announced in March ('3.29), visa-free entry for transit passengers has been permitted since April 30th, and there are plans to expand the 72-hour stopover program to contribute to the revitalization of local domestic consumption.
*Stopover Program: A program that allows transit passengers to stay in a destination country for a certain period, encouraging them to explore and spend money locally before continuing their journey.