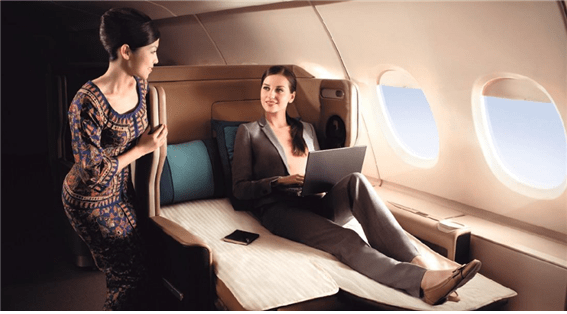 Singapore Airlines has secured the top spot as the world's best airline in the Skytrax 2023 rankings.
In the prestigious Skytrax World Airline Awards for 2023, Singapore Airlines emerged as the leading airline, surpassing last year's winner, Qatar Airways, who claimed the second position, and Japan's ANA All Nippon Airways, ranking third. This marks the fifth time that Singapore Airlines has achieved this coveted title.
The airline's success is attributed to its exceptional offerings, including gourmet meals crafted by internationally renowned chefs, available across all classes of service, and its state-of-the-art in-flight entertainment system, providing passengers with an extensive selection of movies, music, and games.
In addition to being named the World's Best Airline, Singapore Airlines also claimed top honors in the categories of Best First Class Airline, Best First Class Comfort Amenities, and Best Airline in Asia.
Meanwhile, Air New Zealand, which recently claimed the title of the best airline in the world in a different ranking, secured the 19th position in the Skytrax 2023 rankings. Qatar Airways, with its seventh win, holds the record for topping the Skytrax world's best airline list more times than any other airline.
The Skytrax rankings are based on surveys conducted with over 20 million travelers from around the globe. AirlineRatings.com, based in Australia, assesses airline safety, innovation, passenger reviews, and profitability through a panel of industry experts.
The top 10 airlines in the Skytrax 2023 rankings include Singapore Airlines, Qatar Airways, ANA All Nippon Airways, Emirates, Japan Airlines, Turkish Airlines, Air France, Cathay Pacific, EVA Air, and Korean Air.
By Jungchan Lee/Korea Travel News